Interesting
Reading.
Highly Commended at International Property Awards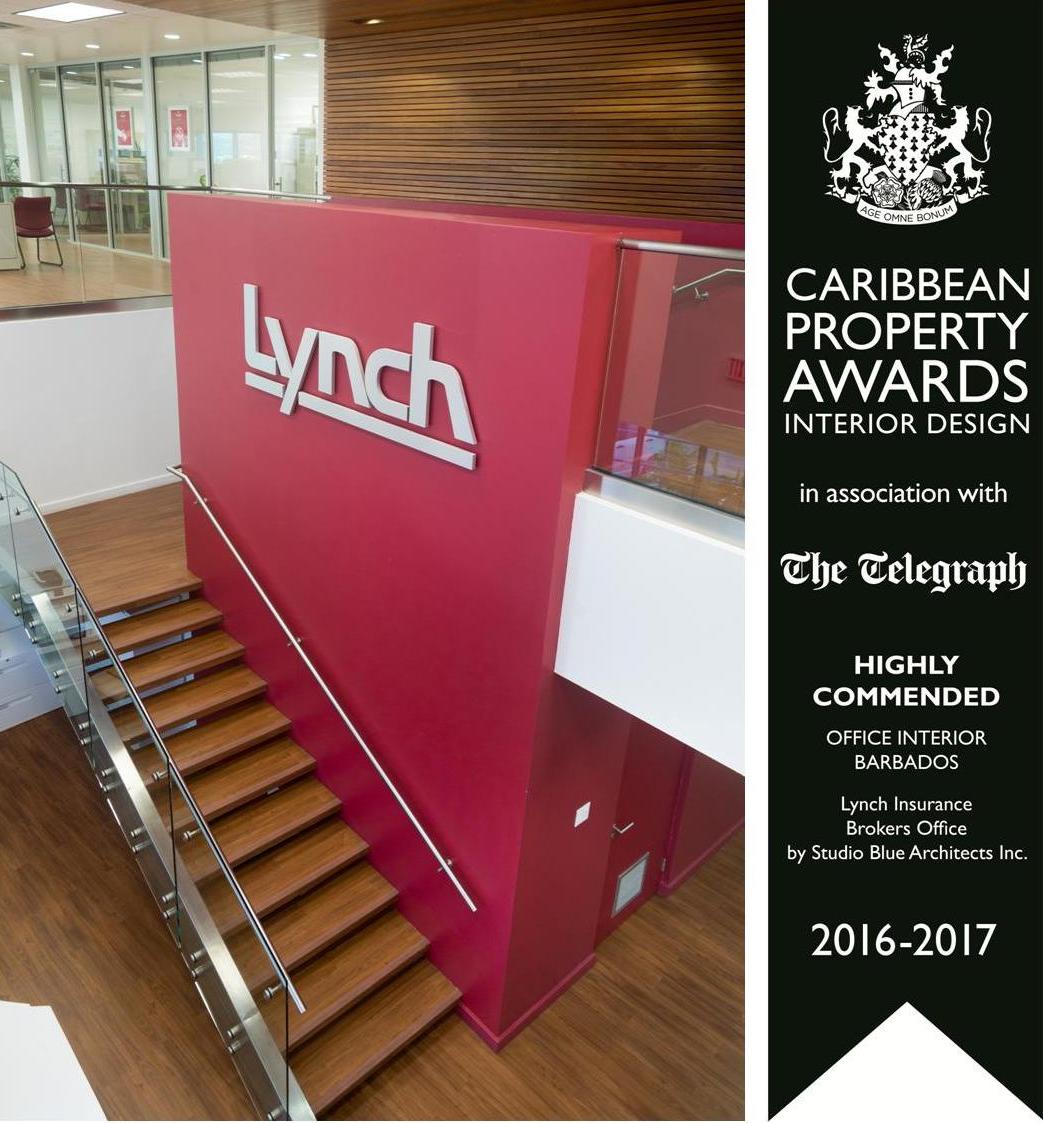 We are very excited to announce that Studio Blue Architects were honoured at the International Property Awards held at the Savoy Hotel, London on Sunday 11th December 2016 for our project Lynch Insurance Offices at Sky Mall in Barbados.
We were the recipients of a "Highly Commended" award in the Office Interiors category of the Caribbean Property Awards. It is very rewarding to have competed against the best property professionals across the Americas and to be recognised among the most innovative, exceptional, and ambitious projects of 2016 while representing our country on an international stage in London.
It was thoroughly enjoyable working with our clients to rejuvenate this existing office space into something so different - to create a funky, open plan, sustainable office environment with a much more transparent feel and a strong brand image that reflects their company's values.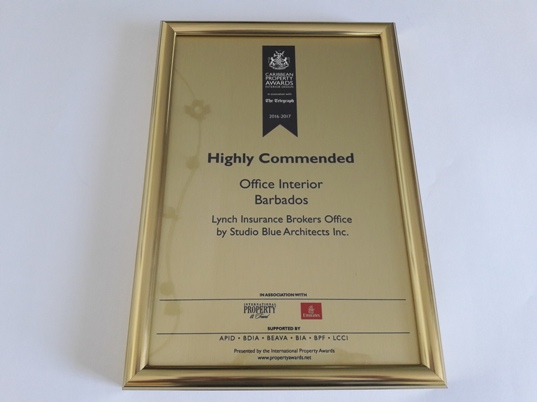 The International Property Awards are judged by an independent panel of 70 industry experts. The judging panel is chaired by Lord Caithness, Lord Best, Lord Liverpool, and Lord Thurso, members of the House of Lords in the UK Parliament. Judging focuses on design, quality, service, innovation, originality, and commitment to sustainability. The Telegraph is the Headline Sponsor of the Americas Property Awards, with Emirates as the official Airline Sponsor. Currently in their 25th year, the Americas Property Awards are the largest, most prestigious, and widely recognised programme throughout the regions. The official Awards website is www.propertyawards.net
This is one of the most acclaimed industry awards throughout the industry and a truly impressive achievement of which we are very proud.